Home » COURTING
Joiners presents...
COURTING
More info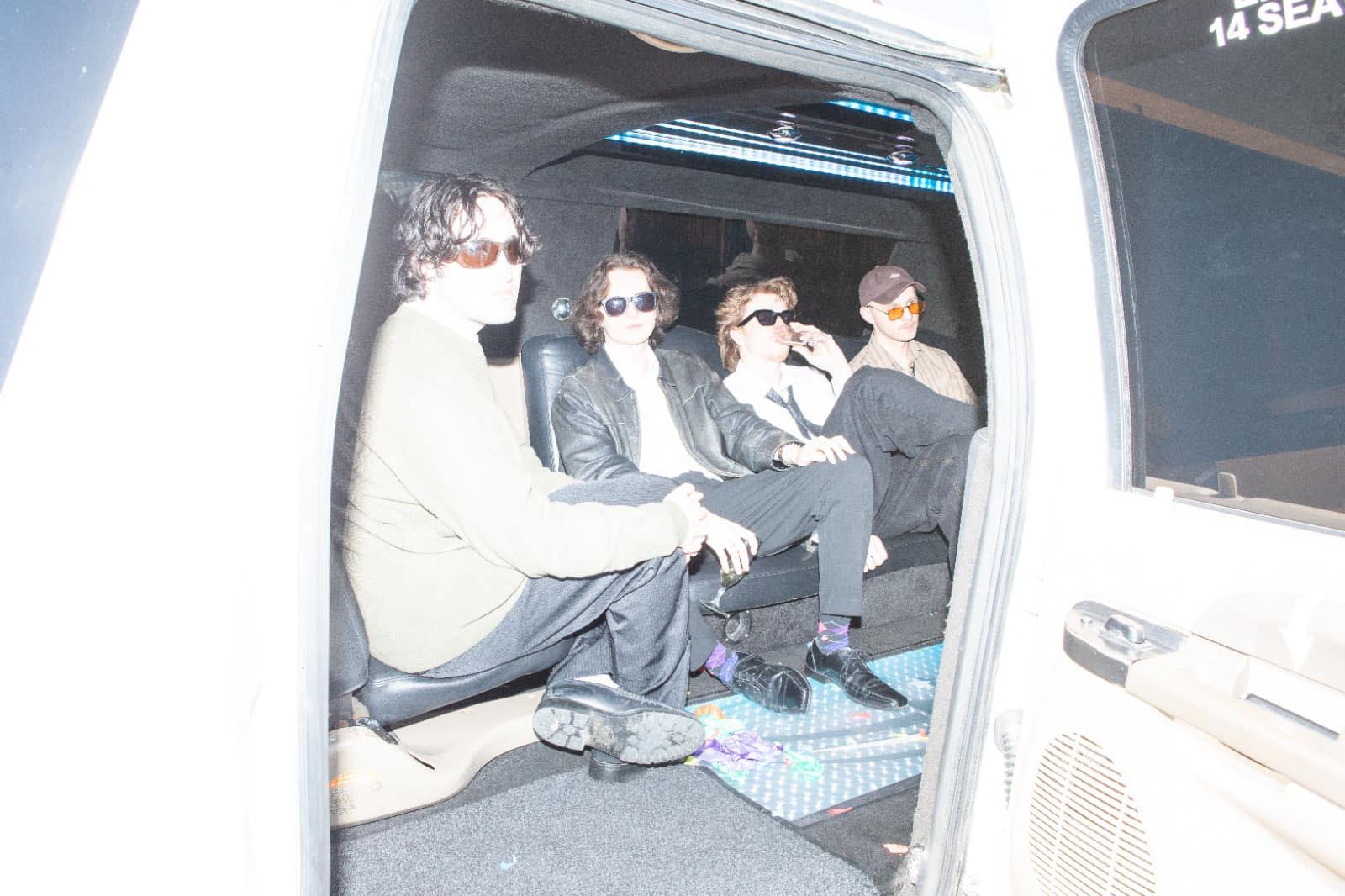 Courting are a four-person post-punk band from Liverpool, United Kingdom.
They formed in 2018, consisting of Sean Murphy-O'Neill (Vocals/Guitar), Sean Thomas (Drums), Joshua Cope (Guitar) and Connor McCann (bass) and quickly built a known reputation for themselves in the Liverpool music scene.
2019 brought them their first single "Not Yr Man" and several support slots with bands such as Heavy Lungs, FEET and Sports Team.
In January of 2020, they released fan-favourite single "Football". This was met with great critical reception and got them their first mainstream radio play on BBC Radio 1 and 6.
Lockdown hit and they released label-debut "David Byrne's Badside" under Nice Swan Records.
In August, while restrictions were temporarily eased, they took to Whitewood Studios again to record "Grand National". Lead single "Popshop!" was released in November with the announcement of the EP. This took the band to a new horizon, with the addition of live guitarist/noisemaker – Josh Cope – a good friend of the band. Two remixes of the song from The Lounge Society and Home Counties were released shortly after.
In March 2021 they released the second single and title track from the EP, "Grand National". They announced their debut headline tour shortly after this release: including an upgrade of hometown headline (from Phase One to O2 Academy 2).
On April 9th, they released debut EP "Grand National" to high acclaim. The band toured extensively behind this in September 2021.
The band would then release their debut studio album "Guitar Music" the following year in 2022.