Home » CURRENTS + BEING AS AN OCEAN AT ENGINE ROOMS
Joiners presents...
CURRENTS + BEING AS AN OCEAN AT ENGINE ROOMS
+ OCEANS ATE ALASKA + SENTINELS
More info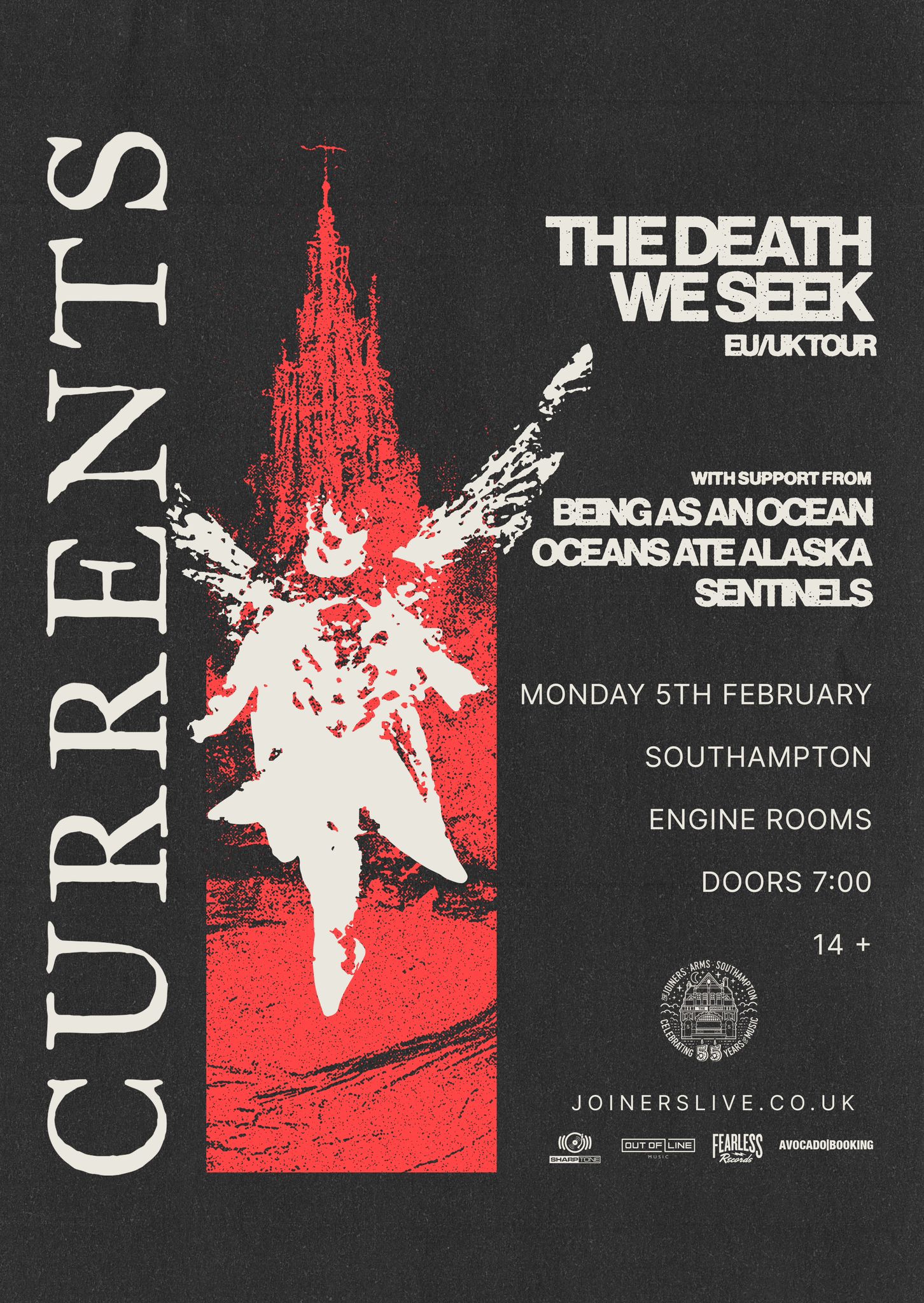 No stranger to turning a critical eye toward both the external commotion and internal battles that rage deep within the confines of one's own mind, post-metalcore innovators Currents don't pretend that life is a bed of well-manicured roses. Rather, it has been by way of exploring the forbidden realms of a tortured psyche and ferociously searching for meaning amidst uncertain chaos that the band has won the hearts of metal fans across the globe; a feat evidenced by 80+ million catalog streams and packed tours supporting the likes of Ice Nine Kills, Thy Art Is Murder, August Burns Red, As I Lay Dying, We Came As Romans, Fit For A King, and more.
Currents' second full-length album The Way It Ends (2020) saw the group connect with their largest audience to date, selling over 6,000 vinyl despite the global touring shutdown, rocketing to No. 2 on the Top New Artist and Current Hard Rock Billboard Charts, and earning glowing praise from prominent outlets such as Kerrang!
Back with their first new material since their popular sophomore record, Currents' latest single 'The Death We Seek' not only taps back into this darkness, but continues to push the story.
Biding their time for the right moment to strike, Currents – much like the apocalyptic collapse foretold in their latest single – plow ahead like an unstoppable force, expressing their vision through anguished eyes, pounding riffs, and the powerful desire to lay the groundwork for the plotlines of a larger story still to come.