Home » ITCHEN COLLEGE CHRIMBO BASH!
Joiners presents...
ITCHEN COLLEGE CHRIMBO BASH!
More info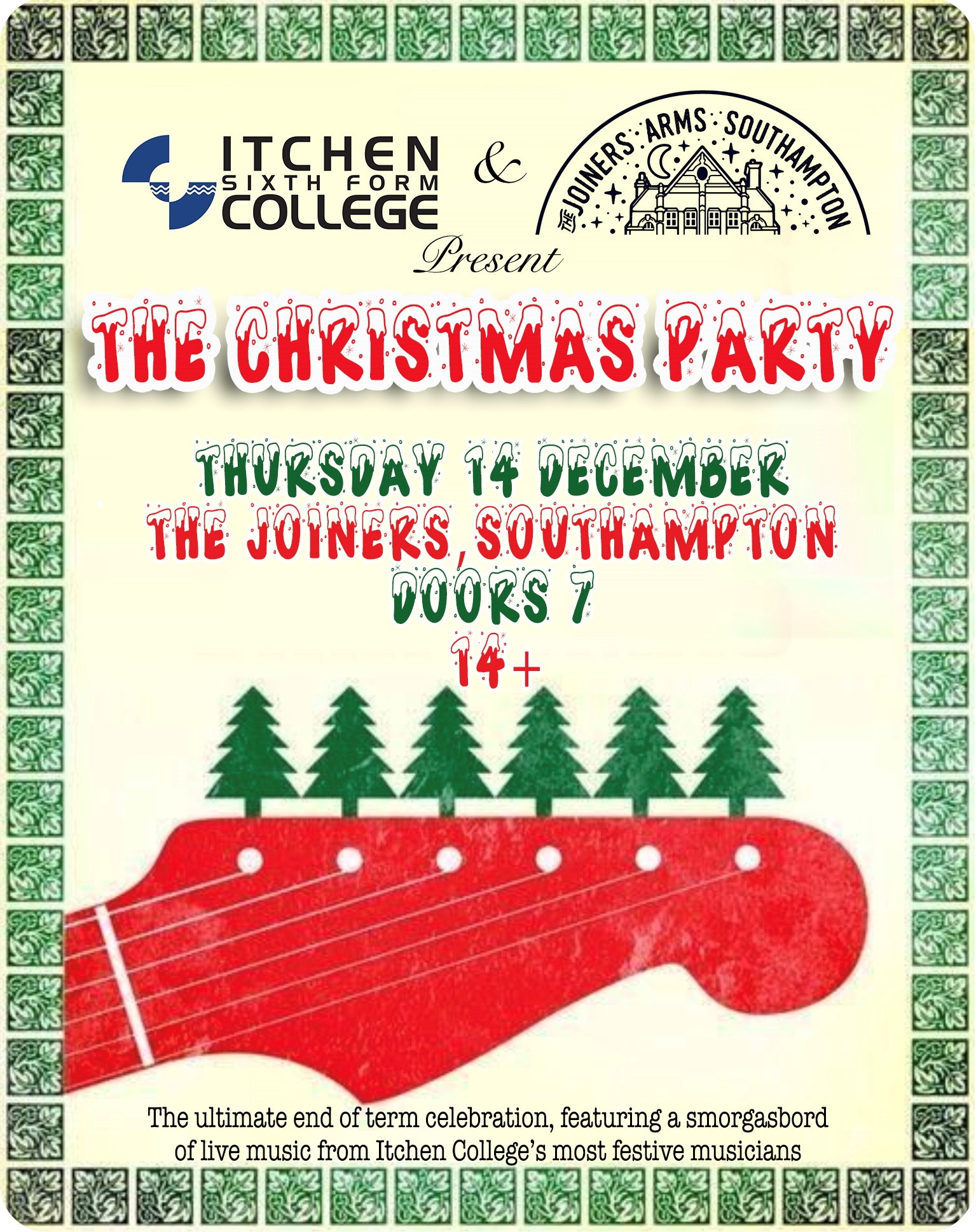 THE CHRISTMAS PARTY
The ultimate end of term celebration, featuring a smorgasbord of live music from Itchen College's most festive second year music students. The year 2s will play covers in a wide range of styles as well as their original songs.
The College's Vinyl and CD Merch will also be on sale, so you can take those original songs home with you as a stocking filler and rock around your Christmas Tree.