Home » SPANISH LOVE SONGS AT ENGINE ROOMS
Joiners presents...
SPANISH LOVE SONGS AT ENGINE ROOMS
Extra Tickets Released!
More info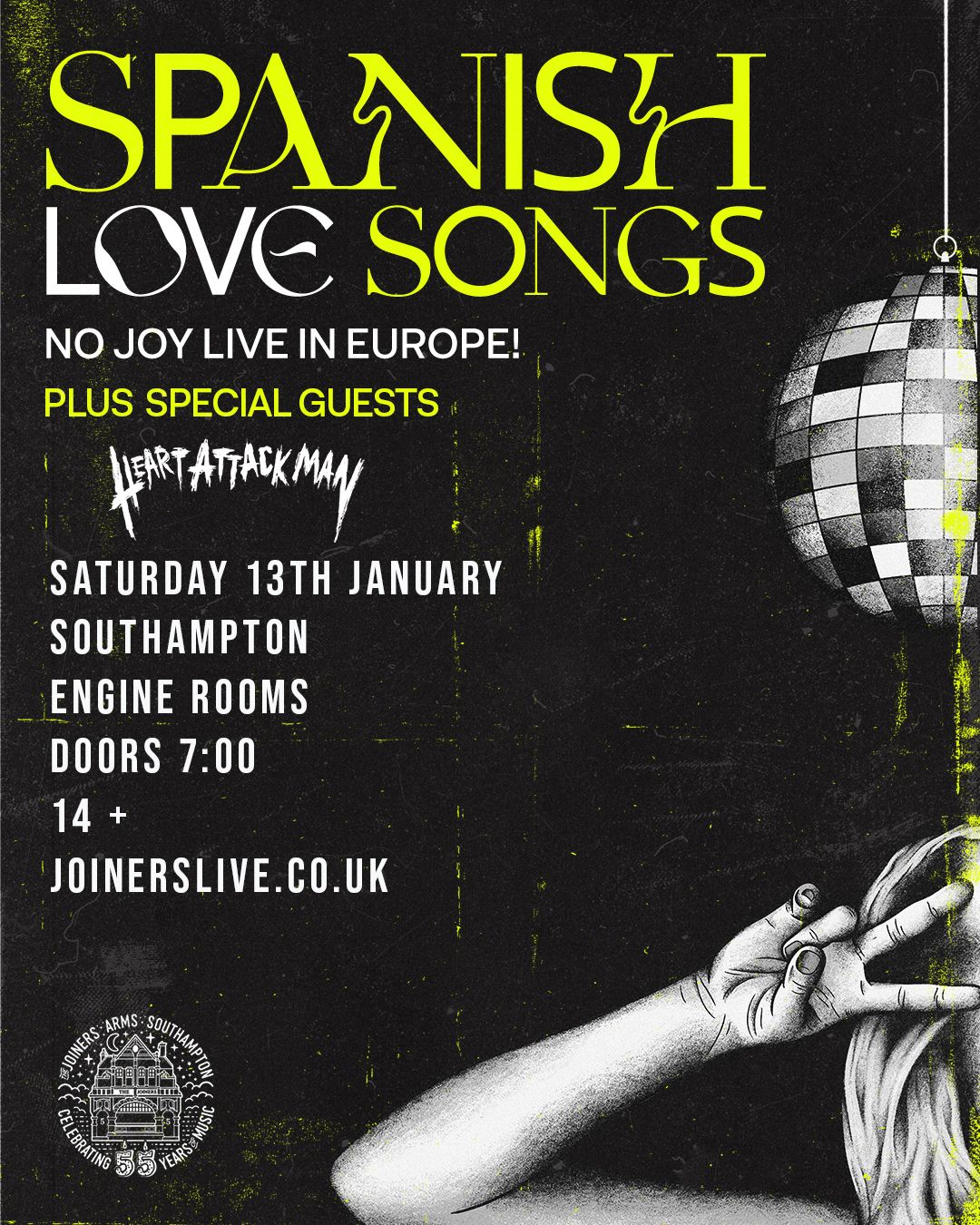 Produced by the band and Collin Pastore (Lucy Dacus, Julien Baker, Illuminati Hotties) and mixed by Carlos de la Garza (Paramore, M83, Best Coast), the 12 songs on 'No Joy' find Spanish Love Songs grappling with the messiness of what it means to be alive in the modern age – unsure of the answers themselves but confident that together, we can all come a little closer to the solutions.
"It may not immediately obvious on an album called No Joy, but I've grown bored with the darkness" Shares vocalist Dylan Slocum. "I've spent three years finding out that all of my grand plans cannot stop the world, my complaining doesn't make me happy, and the happiness I do find is finite. This is an album about making peace with that."
The band has reconvened with the same energy, and are holding onto this as long as they can. "We've torn the band down and built it back up to record the exact album we've been wanting to make. And we've ultimately arrived at the next stage of the band's evolution."
If 'Brave Faces Everyone' was about mustering up the strength to barely break even in an increasingly bleak world, 'No Joy' is finding the internal peace required to stay in the black. As Slocum says, "it's an album about finding happiness in what you have and your current moment. It might be your best moment, or it might not, but you have to find joy in it."