Home » PLAIN WHITE T'S
Joiners presents...
PLAIN WHITE T'S
More info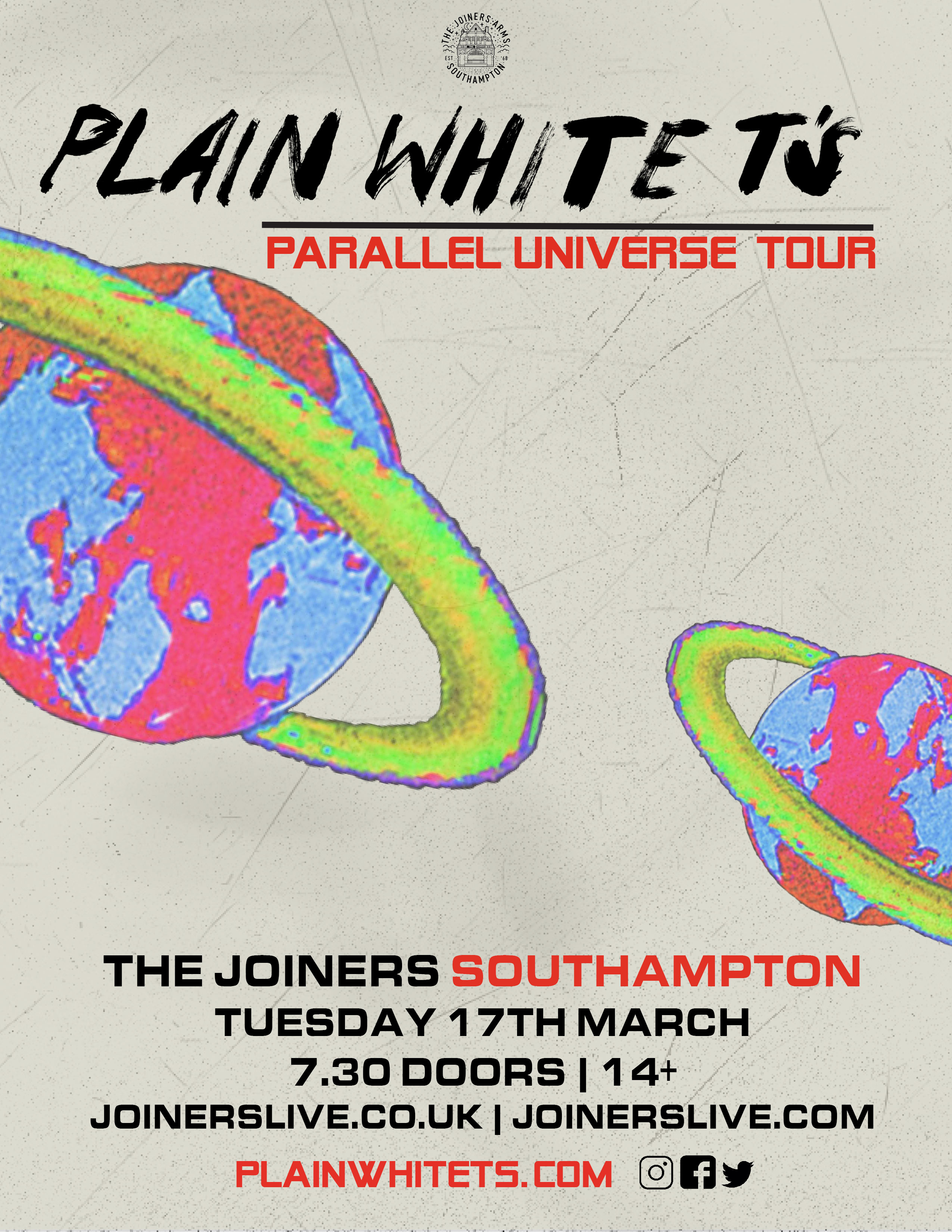 Plain White T's - composed of Tom Higgenson, Tim Lopez, Dave Trio, De'Mar Hamilton and Mike Retondo - kicked off their vibrant career in the Chicago suburbs in 1997, playing a unique blend of pop, punk, and melody-driven rock and roll in basements and clubs across the metro area. Two decades later, the quintet has become a global success, with thousands of shows, a string of multi-platinum hit singles ("Rhythm of Love," "1, 2, 3, 4") and one of the most downloaded songs of all time under their belts: GRAMMY-nominated "Hey There Delilah."
The quintet first came to Fearless Records in early 2000, releasing their certified gold albums, All That We Needed, and later in conjunction with Hollywood Records, Every Second Counts, featuring mega-hit single "Hey There Delilah," which propelled the band to superstardom and lead them to become one of the most praised bands in American rock.
In total, the band has released seven full-length studio albums, creating epic rock songs and acoustic-leaning ballads that have made them a household name. Now, Plain White T's are thrilled to return to Fearless Records for the next exciting chapter of their career with a brand new single called "Land of The Living," – the first taste of new music from the group since their self-released 2015 album, American Nights. The band will head into the studio this summer to record their new album, slated for release in early 2018.