Home » COLLATERAL & PISTON
Joiners presents...
COLLATERAL & PISTON
More info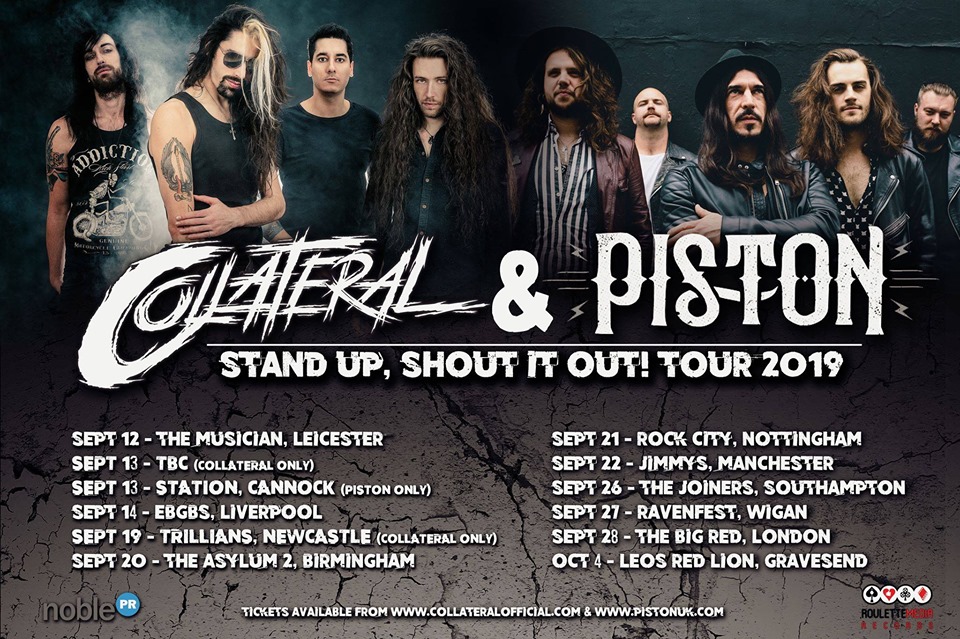 Rising British rock bands Collateral and Piston are joining forces for a co-headline UK tour this coming autumn.

The 'Stand Up, Shout It Out!' tour will see the two bands play a total of nine shows together in September and October 2019.