Home » BEACH BABY + DAPHNEY
Joiners presents...
BEACH BABY + DAPHNEY
More info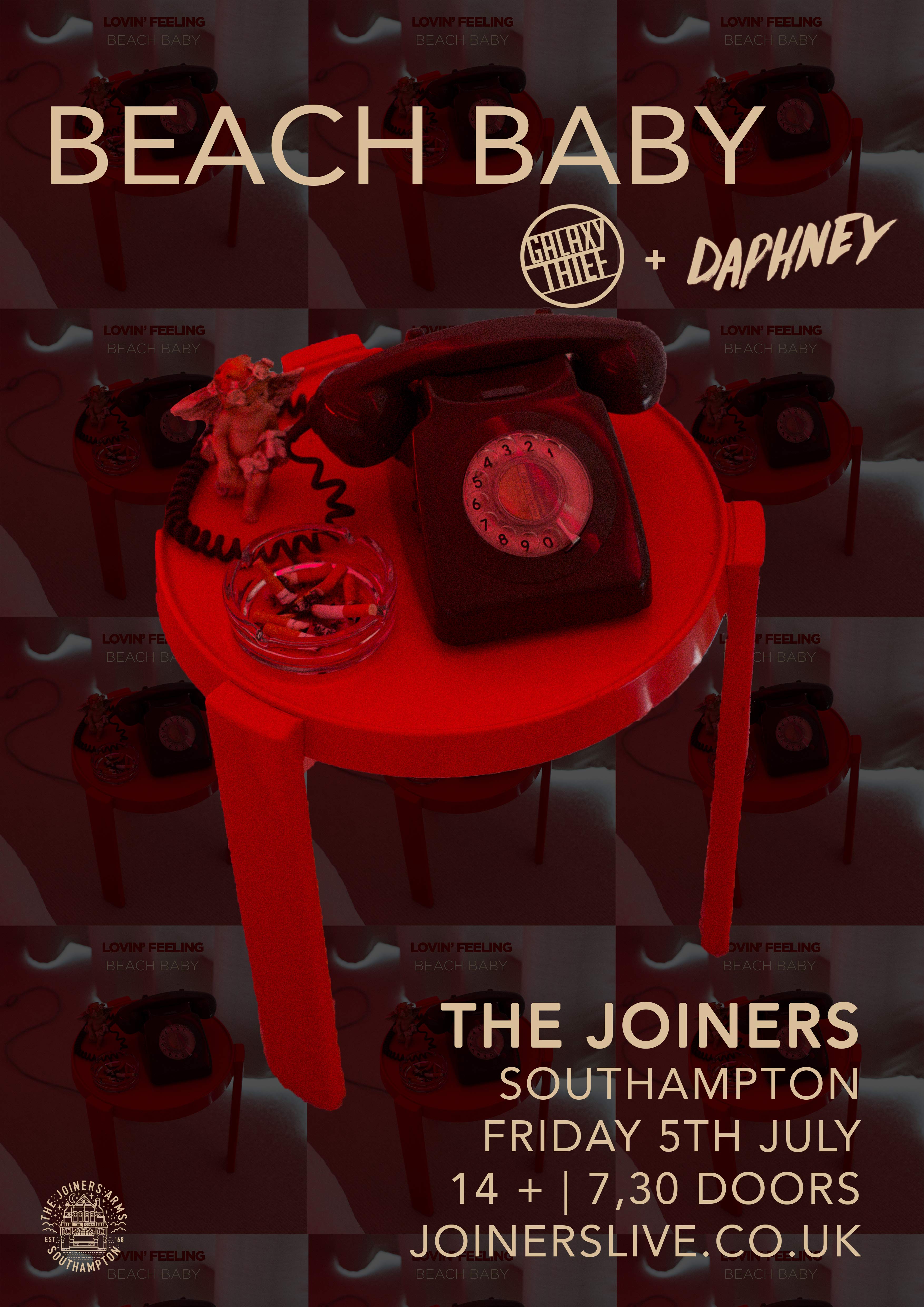 Although rooted in the UK's capital city, Beach Baby's crisp, soaring take on apathetic alternative-pop finds it roots across Dorset and Sheffield, as well as Athens, Greece. The four-piece band – Lawrence (guitar, vocals), Ollie (guitar, keys, vocals), Iraklis (bass), and Shep (drums) – met in the musically-rich halls of Goldsmiths College in London, where the co-vocalists placed an ad looking to build on their then-folk-driven, dual songwriting partnership. Future bassist Iraklis (an Athens native) turned up dressing like a '50s college freshman (and swiftly got the gig), before drummer Shep completed the equation. While supporting their burgeoning pursuit with patchwork jobs ranging from a teaching assistant to feature-film script reader, the band have arrived fully formed at the distinct, occasionally dream-like sound and visuals of Beach Baby.