Home » SPECIAL PROVIDENCE & KYROS *CANCELLED*
Joiners presents...
SPECIAL PROVIDENCE & KYROS *CANCELLED*
More info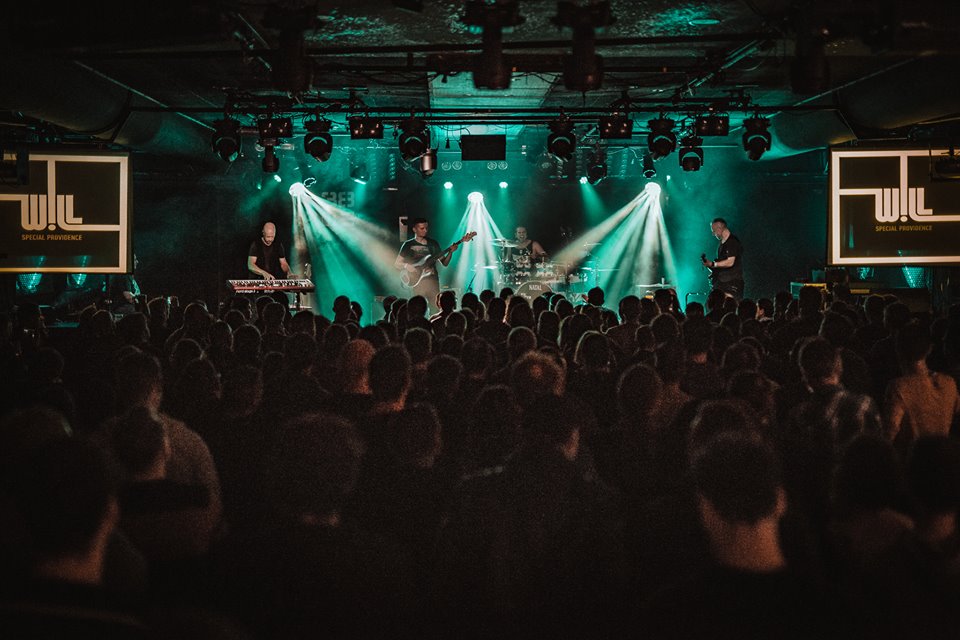 SPECIAL PROVIDENCE
DEMONSTRATE THAT THEY ARE ONE OF THE MOST PROMISING BANDS IN METAL FUSION TODAY' - METAL OBSERVER, USA,
2012
WITH THEIR VIRTUOSO YET EASILY DIGESTIBLE STYLE, SPECIAL PROVIDENCE FROM HUNGARY ARE ONE OF THE BEST KNOWN MODERN INSTRUMENTAL BANDS IN EUROPE. WITH AN EMPHASIS ON GOOD TUNES RATHER THAN ENDLESS FLASHY SOLOING, THE BAND HAS CREATED A UNIQUE STYLE - A MIXTURE OF MODERN JAZZ, PROGRESSIVE ROCK/METAL AND ELECTRONICA - WHICH MANAGES TO IMPRESS AND ENGAGE THE LISTENER BOTH AT THE SAME TIME. THEIR DYNAMIC STAGE PRESENCE MAKES THEM A CAPTIVATING LIVE ACT, WITH PERFORMANCES ON THE MAJOR PROG FESTIVALS WORLDWIDE AND SUCCESSFUL TOURS, PERFORMANCES WITH BANDS LIKE HAKEN, SPOCK'S BEARD, DREAM THEATER AND MANY OTHERS.

FOLLOWING THE RELEASE OF THEIR FIRST ALBUM 'SPACE CAFE' IN 2007, THEY WERE INVITED TO TOUR WITH THE JEFF ANDREWS TRIO. IN DECEMBER 2008 THEIR 2ND ALBUM 'LABYRINTH' DREW PRAISE FROM REVIEWERS WORLDWIDE AND WAS QUICKLY FOLLOWED BY THEIR FIRST LIVE DVD TITLED 'SOMETHING SPECIAL'. JANUARY 2012 SAW THE BAND RELEASE THEIR 3RD ALBUM 'SOUL ALERT' WHICH HAS PROVEN TO BE THEIR BIGGEST SUCCESS SO FAR. THIS ALBUM RECEIVED UNANIMOUS PRAISE AND OCCUPIED THE NUMBER 1 SPOT AT THE US GAGLIARCHIVES PROGRESSIVE CHART FOR 9 WEEKS.
AFTER ENTHRALLING JAPANESE AUDIENCES IN LATE 2012, THE BAND UNDERTOOK A TOUR OF THE EU WITH SWEDISH PROG OUTFIT BEARDFISH IN THE AUTUMN OF 2013.

IN 2015 AN EXCITING NEW CHAPTER FOR THE BAND HAS BEGAN WHEN THEY SIGNED TO GEP RECORDS AND RELEASED THEIR 4TH STUDIO ALBUM 'ESSENCE OF CHANGE', WHICH WAS DEFINITELY A BREAKTHROUGH IN THE BAND'S CAREER. THEY'VE BEEN INVITED AND SUPPORTING SPOCK'S BEARD IN 2015, HAKEN IN 2016 ON TOUR IN EUROPE AS WELL AS SHARED STAGES WITH NAMES LIKE DREAM THEATER, STEVE HACKETT, PAIN OF SALVATION. ON OCTOBER 23RD 2017 THEY RELEASED THEIR FIFTH ALBUM WILL', WHICH IS THE MOST PROGRESSIVE MATERIAL THEY'VE DONE SO FAR.