Home » NERVUS + KOJI + FRESH
WWR presents...
NERVUS + KOJI + FRESH
More info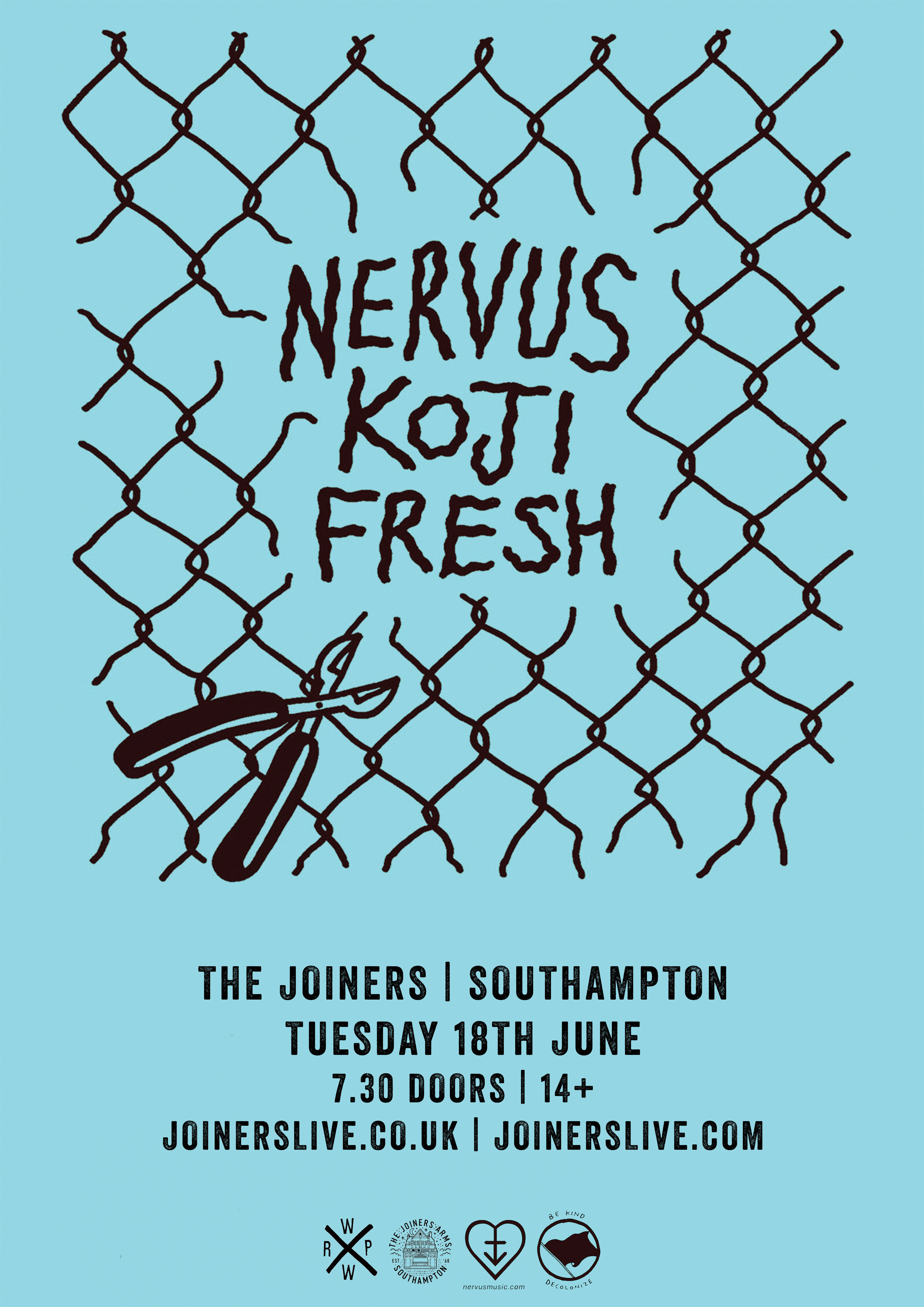 Nervus released they're sophomore LP "Everything Dies" last year via Big Scary Monsters and played successful shows around Europe, featuring Hamburgs Booze Cruise - Festival, UK's 2000 Trees Festival and shows with acts like Creeper, Worriers, Ducking Punches or Milk teeth.

Like all great sophomore albums, it expands the bands horizons without compromising on their original ideals. To this end, every instrument on Everything Dies (bar drums) was recorded in Em's bedroom in order to retain the home-grown DIY ethic the band adopted early on. It's far more direct than its predecessor, with a confrontational edge, as Em's vulnerability turns to anger at a 21st century society still unwilling to accept that gender isn't simply defined within two restrictive parameters.