Home » THE PRETTY VISITORS
Joiners presents...
THE PRETTY VISITORS
More info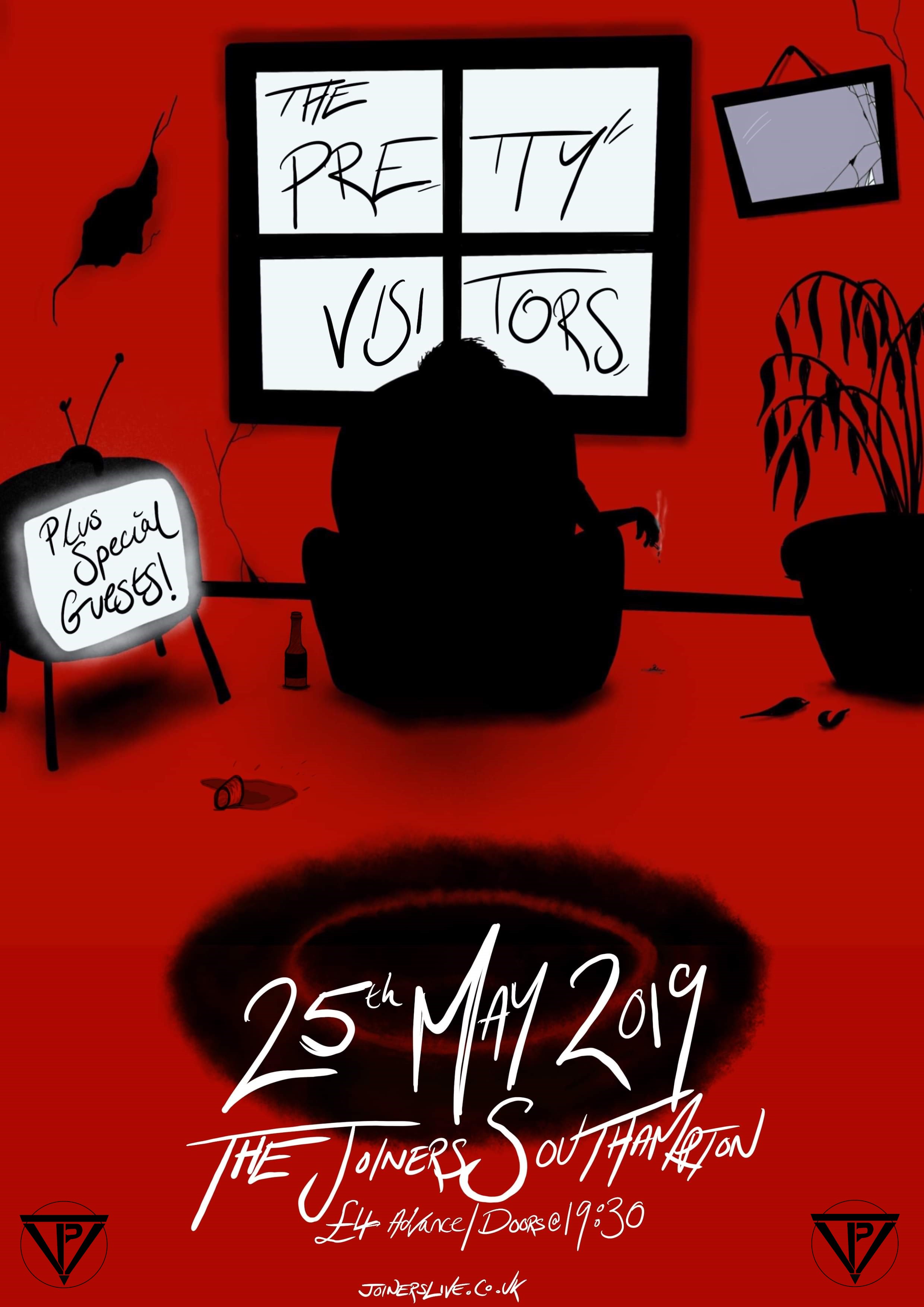 The Pretty Visitors.
South Coast, UK.
Originally forming in 2012, the band played many shows in Southampton, Portsmouth and London, supporting artists such as: Circa Waves, Jaws, Billy Lunn (The Subways), The Family Rain and more recently, Sisteray. After making a Victorious Festival debut in 2014, the band made a decision to pursue other avenues for the coming years.
Reforming in Autumn of 2018, The Pretty Visitors are back, with bigger sounds and ambitions. With an energetic, eclectic live sound that resonates old school Indie Rock, the band kicked off the year in style headlining at The Wedgewood Rooms, Portsmouth, after selling out the smaller venue within a week of announcement.
The Pretty Visitors have just released their "supercharged debut single, It's Not Easy"; "with a scorching guitar solo between a heavy rhythmic backdrop and attitude soaked vocals, this blistering, punchy number is raucous old school indie rock at its most potent". Complete with music video and BBC Introducing feature, "The Pretty Visitors showcase their swaggering raw sound with subtle flickers of finesse glimmering through the thrilling mayhem. It's a catchy, exhilarating adrenaline shot of indie rock".
The band plan to release two further singles before summer hits, whilst booking shows for the year, setting their sights set on a promising 2019... "full of guitar, riff-driven, energy-filled rock n roll antics".