Home » CLT DRP & LIBRA LIBRA
Joiners presents...
CLT DRP & LIBRA LIBRA
More info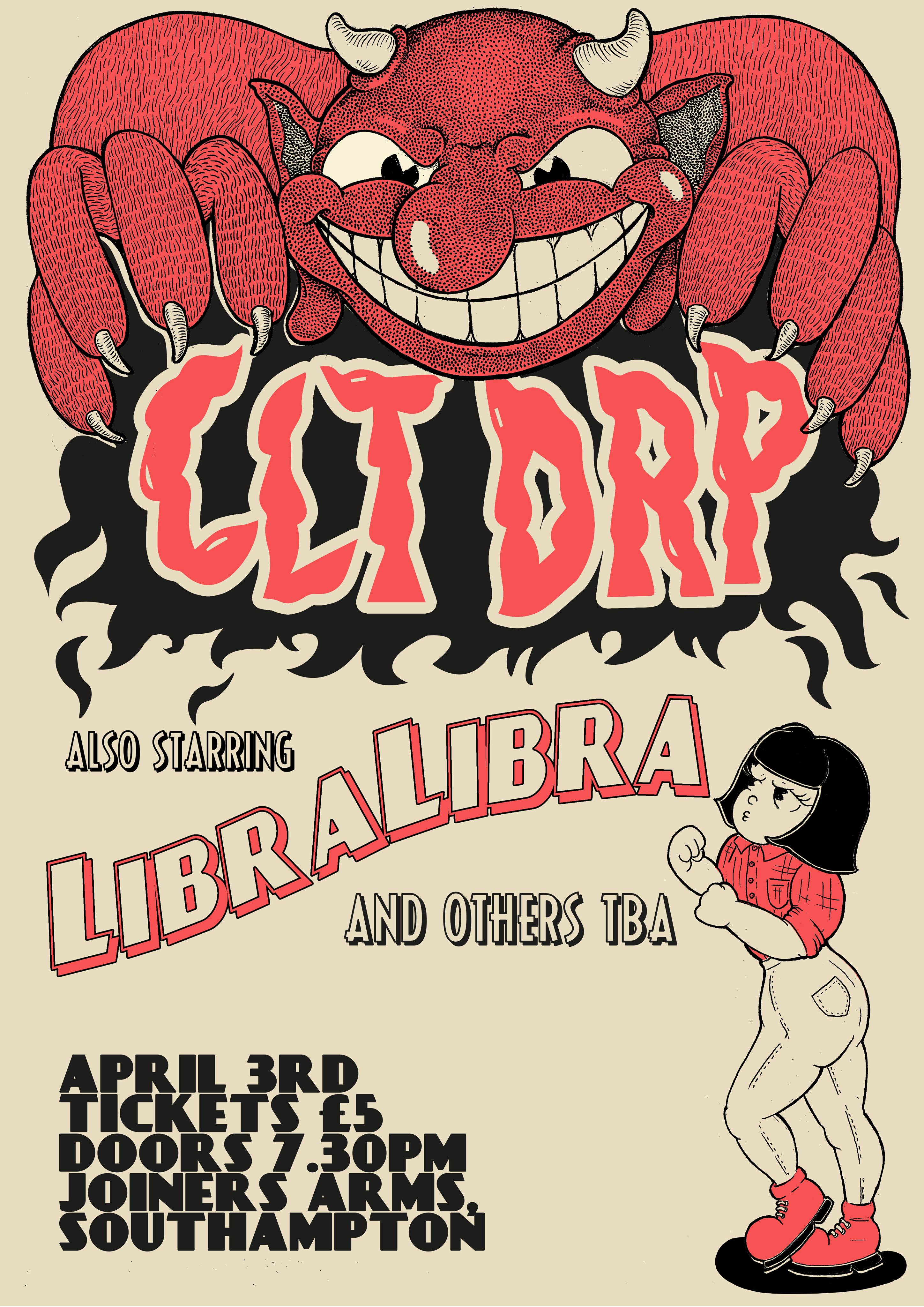 CLT DRP will be coming back to Southampton with their twisted art rock noise friends Libralibra.

CLT DRP : Toronto's Annie, Drama's Daphne and Southampton's Scott collectively make CLT DRP,
the unknowing rebuttal to rehashed punk, fucked social notions and modern, illiberal backlash.
A chance pairing of perspectives in a haven for nurtured ideas that's Brighton, lends CLT DRP the right to scream freely since 2017.
Somewhere between EDM inspired electro-punk and quasi-satirical female pop; their sound and message resonates beyond expectation wherever they are and were told by Margaret Atwood after their first show, "Don't let the bastards grind you down".

LibraLibra are four renegades from Brighton, UK, who when combined are a force to be reckoned with. Exotic melodies and frenetic, lyrical flows meet tribal beats and broken guitars. There is an unease in every song that leaves you hanging on to vocalist Beth Cannon's every inflection; each new chorus cementing the ambition and talent of this intriguing bunch.