Home » ANDY BURROWS
PVC presents...
ANDY BURROWS
+ ROSS JOHN STEWART
More info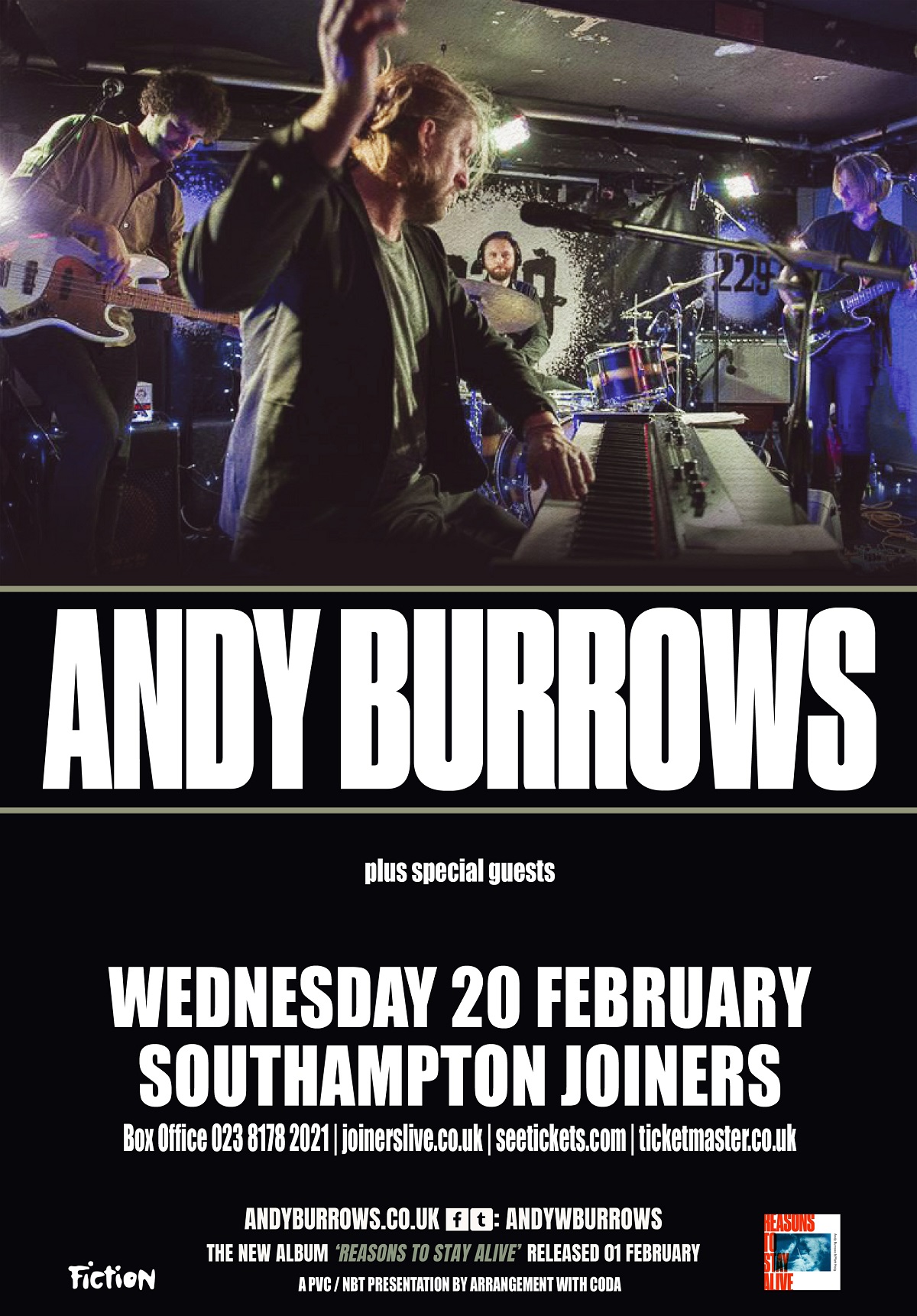 Musician, songwriter and producer Andy Burrows has signed a three-album, worldwide deal with Fiction Records. The first release will be a brand new collaborative work between Andy and the best-selling author Matt Haig.
Since first coming to fame as drummer and songwriter for Razorlight, Andy Burrows has quietly become one of the most in demand people in rock'n'roll. Since leaving Razorlight after co-writing some of their biggest hits including, America, he has made successful solo records 2008's The Colour of My Dreams, 2012's Company and 2014's Fall Together Again, along with his debut Sun Comes Up Again under the moniker I Am Arrows. In addition there have been many collaborative records - 2011's Funny Looking Angels with Editors frontman Tom Smith.
The BAFTA nominated soundtrack to Channel 4's film The Snowman and the Snowdog (with composer Ilan Eshkeri); Andy also co-produced the soundtrack to the 2016 movie David Brent: Life on the Road (in which he also starred as the drummer in Brent's band, Foregone Conclusion). He has also contributed to records by We Are Scientists, Jamie Lawson and Tom Odell (co-writing tracks for his debut, its follow-up and the forthcoming third album).
Andy's forthcoming, sixth studio album will feature lyrics provided by his friend Matt Haig. Having met via Twitter, the pair decided to create a collection of songs loosely inspired by Haig's much loved books including, Reasons to Stay Alive and How to Stop Time (recently optioned as a movie, with Benedict Cumberbatch to star in the lead role).
The album, which will be released on Fiction Records later this year, was recorded in a barn in Wittersham and has been produced and mixed by Tim Baxter (who previously worked with Andy on Company, Funny Looking Angels and the Snowman and the Snowdog soundtrack) except the track Barcelona which has been mixed by the legendary Mark 'Spike' Stent.