Home » THE QUIREBOYS - UNPLUGGED
Joiners presents...
THE QUIREBOYS - UNPLUGGED
More info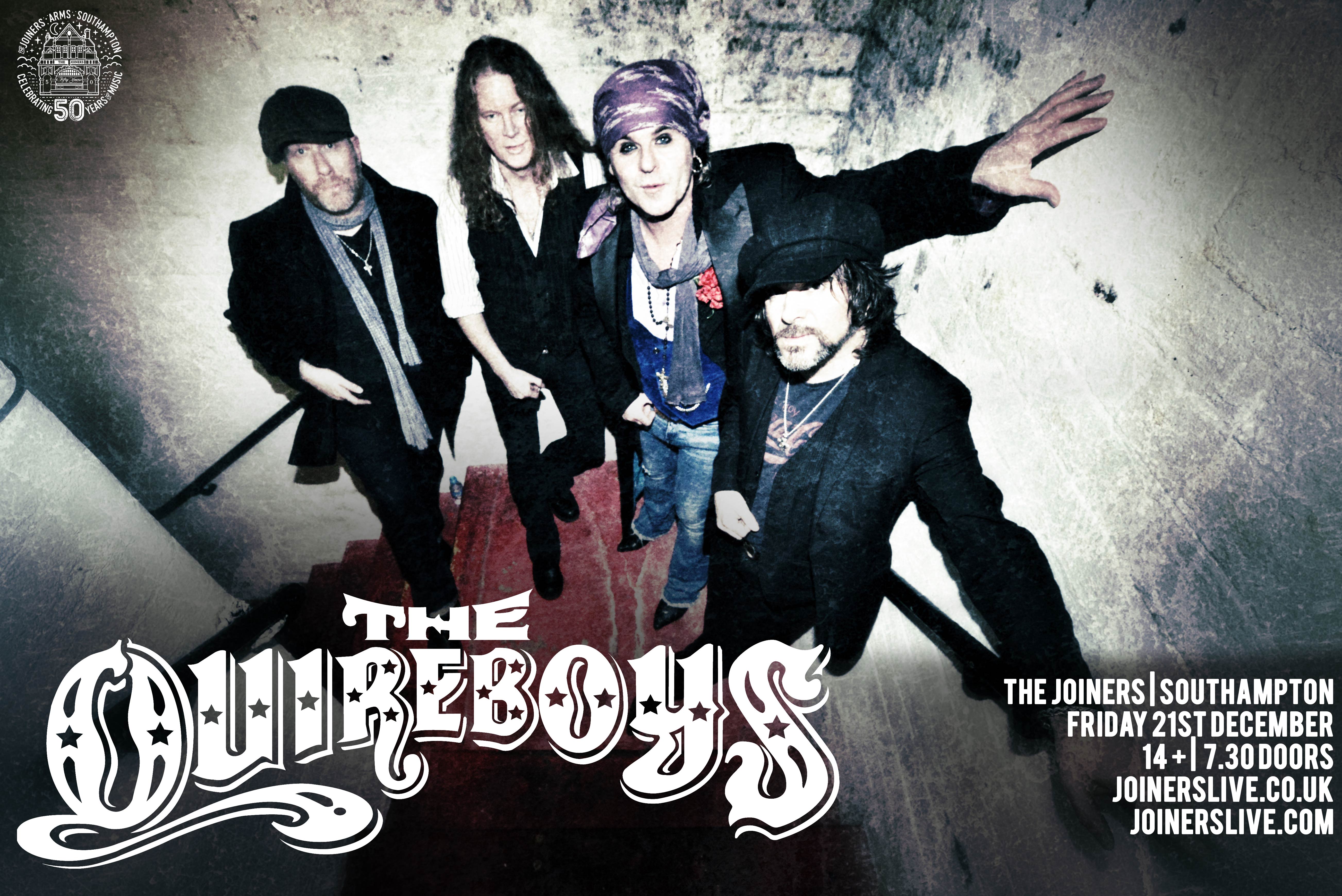 MEET THE QUIREBOYS
There's a genuine buzz in the Quireboys' camp as the veteran rock and rollers ready their most ambitious album to date. "It's never been black and white where The Quireboys are concerned," said frontman Spike. "There have always been shades of the blues. And now we've got the perfect chance to put a new twist on some old classics."
But why now? After a successful foray into the world of Americana and the release of their most raucous album to date (2016's Twisted Love), the decision to record a raft of iconic blues tunes might seem like a surprise - almost sideways - move. Far from it.
"When Spike and I met Chris Ingham from Ramblin' Man Fair he floated the idea of doing a blues set at this year's festival and we loved the idea," said guitarist Guy Griffin. "Why not do something different to the norm? And at that point we sensed an opportunity to make a blues record. All of the guys are great musicians - as a band we can play anything. I suppose the trick was giving these blues classics a unique twist and that's what we've tried to do."
And on White Trash Blues the genre's legends come thick and fast. Muddy Waters, John Lee Hooker, Chuck Berry and Billy Boy Arnold are all afforded a unique Quireboys makeover. Never has Spike sounded so authentic and the band so audibly confident
"The album came together very organically but they are songs everyone has played at different times over the years and they feel like they're part of our history," said guitarist Paul Guerin. "There are a few leftfield choices and we love that but it's always great to give the classics a go. We're naturally suited to playing the blues but let's be honest - once Spike starts singing they all sound like they could be Quireboys songs. And they can be!"